Jourdan's Teaching Schedule
---
Lessons with Keith Hanson and Ora Lourie
At Jourdan's Bridge Club in Delray Beach
4801 Linton Boulevard, Delray Beach
(561) 498–9811
KEITH HANSON is a National Champion player and the author of "THE ART OF BIDDING", "FINGERTIP BRIDGE", and "BRIDGE BASICS." Keith has cut back on his teaching schedule and Ora Lourie now teaches the beginner classes. Keith Hanson will still personally teach all intermediate and advanced classes. Ora Lourie has vast experience teaching beginners and has run the Newcomer program at Jourdan's for the last thirteen years.
– Complete Beginner: If you have little or no bridge experience, this course is for you.
– Intermediate: For fairly experienced players who want to improve and update their game.
– Intermediate to Advanced: For experienced players who want to raise their game to a higher level.
SPRING 2014 LESSON SCHEDULE
Alert! Schedule changes for the Beginner Bridge lessons.
| | | | | |
| --- | --- | --- | --- | --- |
| Course # | First Class Date | Day of Week | Time of Day | Course |
| 217 | Apr 1 | Tuesdays | 9:30 AM | – Intermediate Review |
| 118 | Apr 9 | Wednesdays | 7:00 PM | – Beginner Bridge |
| 314 | Apr 3 | Thursdays | 9:30 AM | – Inspired Defense |
| 119 | Apr 11 | Fridays | 9:30 AM | – Beginner Bridge |
CLASS FEES
| | |
| --- | --- |
| Beginner | $100 for 6 lesson series or $20 per class & $12 book |
| Intermediate/Advanced | $100 for 6 lesson series or $20 per class |
Each class meets weekly and lasts for 2 hours. All classes are 6 weeks. 1st class dates listed above!
To Register:
Complete the stub below and mail with your check payable to KEITH HANSON or ORA LOURIE at Jourdan's Bridge Club, Suite J, 4801 Linton Boulevard, Delray Beach, FL 33445 - or print out and return the coupon below. No confirmation will be mailed, nor will your check be cashed until after the first class. Just come to Jourdan's when your first class is scheduled. Call (561) 498-9811 for directions. The new site for Jourdan's is located in the shopping mall occupying the northeast corner at5 the intersection of Linton Blvd. and Military Trail in Delray Beach.





 NAME _____________________________________________ COURSE NUMBER ______________________


 STREET ___________________________________________ PHONE ______________________________


 CITY _____________________________ ZIP ___________ CHECK AMOUNT $______________________


 EMAIL  ________________________________________________________________________________



COURSE DESCRIPTIONS
Each course is a series of 2 hour lessons. Each Intermediate and Advanced lesson consists of a 40 minute lecture, discussion, then play and analysis of specially prepared hands.
BEGINNER COURSES
BEGINNER BRIDGE — Learn bridge the FUN way, by playing! This unique course teaches you the world's greatest card game in a painless format that let's you participate. Ora uses the extremely effective methods developed by Audrey Grant. 6 LESSONS, $100
INTERMEDIATE COURSES
INTERMEDIATE BRUSH-UP — How to plan and play a no-trump contract, no-trump bidding and the Jacoby Transfer convention. Also opener's rebids after a new suit response and after a limit response, pre-emptive bidding and responses, finesses and card combinations as both a declarer and a defender. 6 LESSONS, $100
INTERMEDIATE REVIEW — How to plan and play trump contract, forcing and non-forcing bids, how to bid your slams and the Blackwood convention, general defensive principles, the take-out double and responses, as well as when to make a penalty double and penalty scores. 6 LESSONS, $100
INTERMEDIATE WORKSHOP — Opening leads, responses to one of a suit and responder's second bid, overcalls and responses to overcalls, the Stayman convention, the weak two bid, how high and when to compete in the bidding with the law of total tricks. 6 LESSONS, $100
ADVANCED COURSES
INSPIRED DEFENSE — 2nd hand play, 3rd hand play, opening leads and suit contract defense, notrump defense I, notrump defense II, extra tricks with trumps. 6 LESSONS, $100
MORE ACCURATE BIDDING — Picture opening bids, better bidding I, better bidding II, better bidding III, balancing, duplicate bridge bidding. 6 LESSONS, $100
INSPIRED DECLARER PLAY — Counting and concentrating, the first trick, 2nd hand play, the percentage play, the danger hand, duplicate bridge declarer play. 6 LESSONS, $100
Your Instructors!
Teaching Bridge!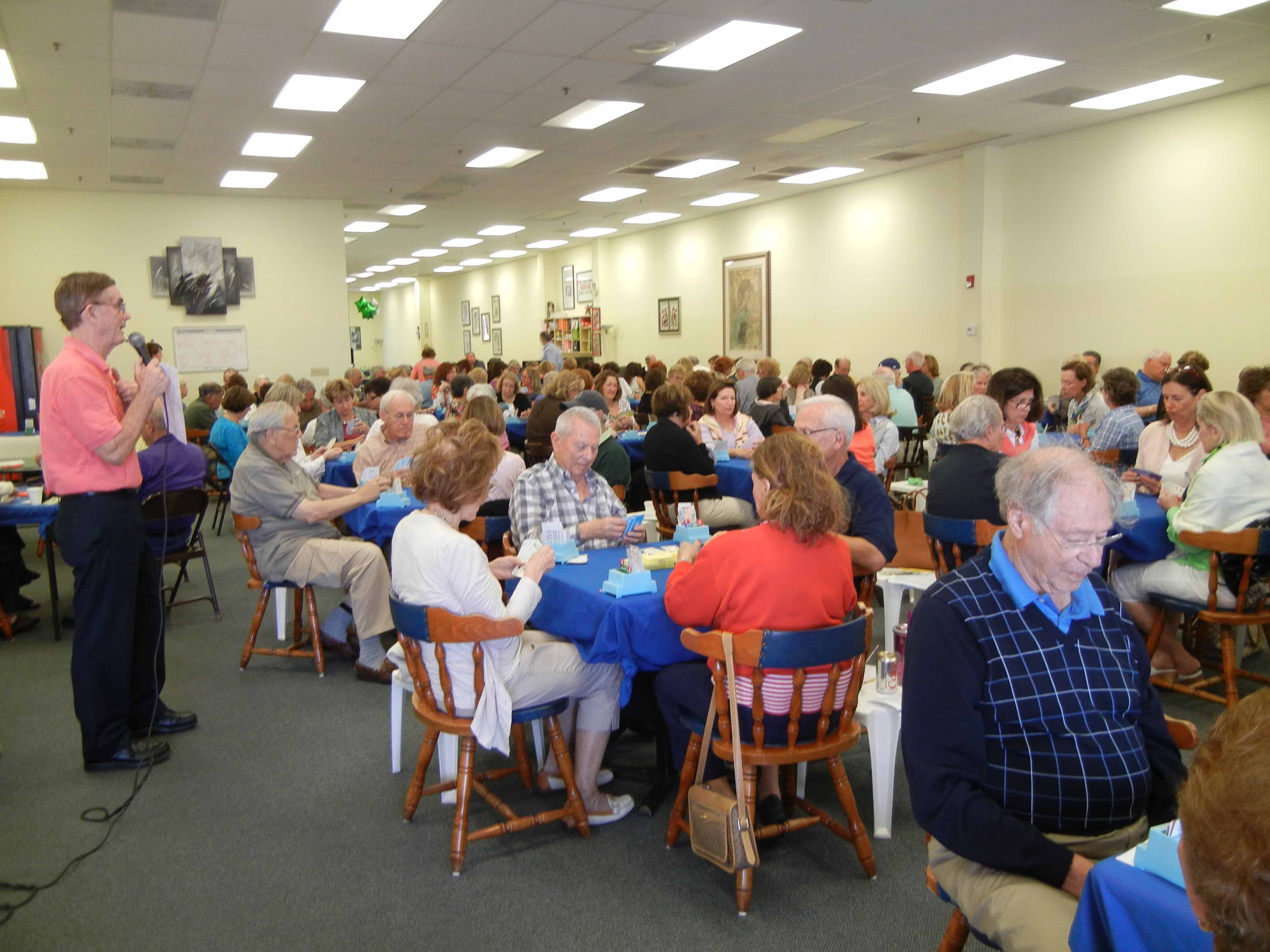 Copyright © 2011–2014 jourdansbridge.com